Being healthy and safe: values during a pandemic
April 2020
As the world confronts its first major pandemic of the digitally-connected age, we assess what is fundamentally important to people at this time of crisis. We explain what values people prioritise, how services are responding, and why new measures of success are increasingly essential.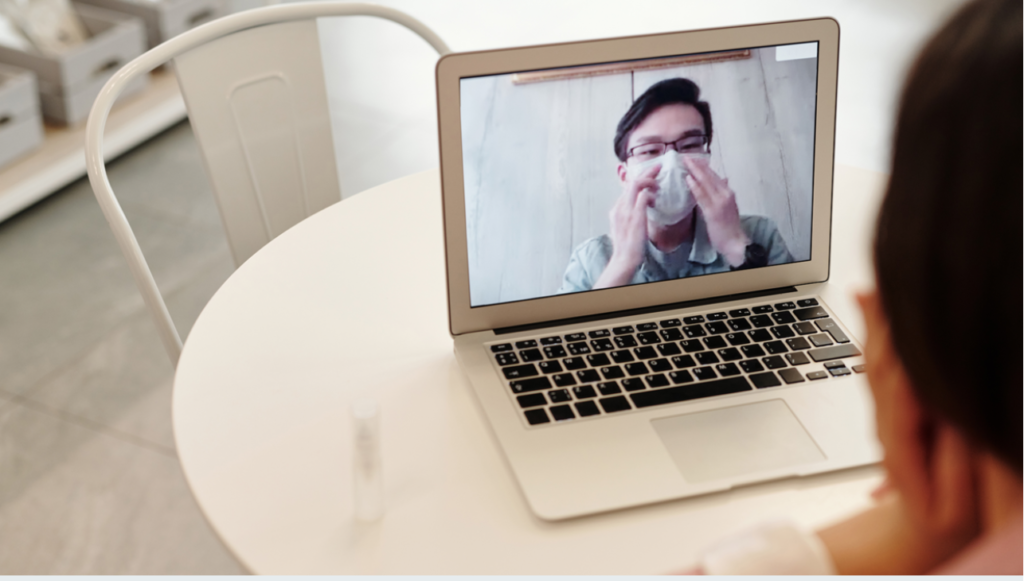 The new age pandemic: values re-aligned
In our Digital Wellbeing work we've collected a large amount of empirical data; however it was gathered pre-COVID-19 when many assumptions about the world seemed uncontroversial: people could easily work, engage in human contact and travel at their leisure. For most of us, we weren't facing a virus that threatened survival, restricted work and barred contact with others. The pandemic is a first of its kind: the world is digitally connected, information spreads rapidly and freely, and people have access to multimodal means to preserve elements of their pre-pandemic life.
At any time, we know human values generally fluctuate in relative importance: different people value different things at different times. However, the COVID-19 pandemic has had the power to shift everyone's psychological needs and drivers. During the pandemic, the anxiety has changed many important values for huge numbers of us.
In our original empirical research, we established that one human value was regarded as the most important: Being Safe and Well; a fundamental necessity to enable the fulfilment of other values, being prioritised by people across various stages of life, across different contexts and especially in times of uncertainty or illness. During a pandemic, this human value becomes even more imperative – because never before have most people in the current population experienced a combined threat to their health and the established norms of their lives at anything close to this magnitude. In circumstances of such intense threat, well-established behavioural psychology tells us that people prioritise their fundamental need to survive.
Uncertainty about the length of national lockdown, fear of potential illness, and anxiety about the future have elevated the need for a sense of stability. In the face of such uncertainty, we should not be surprised to see people placing a substantially-increased value on establishing a high level of normalcy and stability, be it financial, environment or related to a daily routine. Similarly, restrictions of social and physical contact make connecting with others and feeling a sense of belonging increasingly imperative.
As always, people adapt; in this case, beginning to migrate substantial parts of their lives to digital. As people significantly change their behaviour, human values grow in importance. Not only are audiences presented with means to connect, continue to work and shop for essentials, but digital services offer ample ways to preserve pre-pandemic life. We see increasing numbers of people finding ways to exercise in groups, continue with appointments, attend virtual parties, even learn, develop skills and explore new hobbies. While this sounds idealistic, it is not without significant anxiety for many of us; as the search for a new normal remains connected with our continuing efforts to survive the more fundamental threats.
One certainty exists: humans adapt and evolve, presenting interesting possibilities for life after the pandemic: will new methods prove more valuable than old? Which values and behaviours are likely to remain fulfilled by online, digitally-enabled services for many people, even when the option of reverting to the previous normal returns?
Enabling human values
What services have emerged? Digital providers and services compete for audience attention, as we are all connected to ubiquitous, pervasive media that is increasingly responsive and personalised, it becomes even more critical that digital services preserve the wellbeing of audiences.
Fulfilling human values is essential. Enabling audiences to be safe and well, while still being able to achieve their goals, connect with others, and feel they belong to a group or community.
What about the BBC?
Digital technology has changed everything about how we are informed, educated and entertained. The BBC has responded to the COVID-19 pandemic by delivering services aligned with the organisation's public purposes, prioritised against what audiences value most critically in this situation:
Informing audiences through daily news and trusted information: to enable audiences to be safe and well, connected to the community and have a sense of stability in these times. Pre-pandemic, participants discussed the incomparable nature of the BBC's reporting of news. With fake news spreading rapidly through social networks, it is increasingly important that audiences have access to impartial, trustworthy sources of news.
Educating audiences through BBC Bitesize: A new educational agenda. With most children unable to attend school, the need to support learning creates an additional priority for parents. The BBC is releasing a comprehensive set of educational resources through Bitesize; enabling stability for children, help for parents, while young audiences continue to grow, achieve goals and explore the world.
Entertaining audiences: Keeping services running through TV, radio and online. Radio brings updates to local audiences, maintaining community spirit, allowing audiences to express themselves and be inspired. The reporting of local information and news allows audiences to receive recognition and feel impactful. With the iPlayer enabling audiences to explore the world, understand more about themselves, and pursue pleasure.
The need for new ways to measure success
Now, more than ever, in the reprioritised world of the COVID-19 pandemic, we have an amazing opportunity to consider a more 'human values' based model of measurement to reflect the value of the BBC's public purposes in peoples' lives. The uncertain, disturbing circumstances of the pandemic, expose people to the risk of experiencing anxiety while having to make significant adaptations in their lives. For many, the prospect of social distancing for many weeks may feel like an indefinite sentence, attention may feel scattered, and boundaries may become blurred. Competing for high audience viewing figures, and seeking to maximise the hours they spend consuming media is far less important than ensuring that use of BBC services, and other digital media, is fulfilling the needs and values that people have.
At a time when it is most imperative to stay safe and well, enabling people to adopt new healthy practices and establish boundaries, we are developing new ways to measure and understand how people live with media, data and digital services. In thinking about human values as a means to determine the success of delivering public purposes rather than relying on conventional metrics, we can begin to characterise services in terms of the values they satisfy, as well as create new services that fulfil these values, for both now and the future, post-pandemic. One approach that we are using is to develop a psychometric inventory to profile how well individuals feel each of their values are being fulfilled; through their use of the services provided by the BBC, or any other organisation. The inventory is a survey of empirical questions and is constructed by researching a large number of psychometric measures developed across the psychological sciences, that are useful in characterising people's understanding of what they feel. The inventory is currently being tested through many validation studies.