Human Values Booklet
The human values booklet is the ultimate resource containing all the research and insights which support this framework.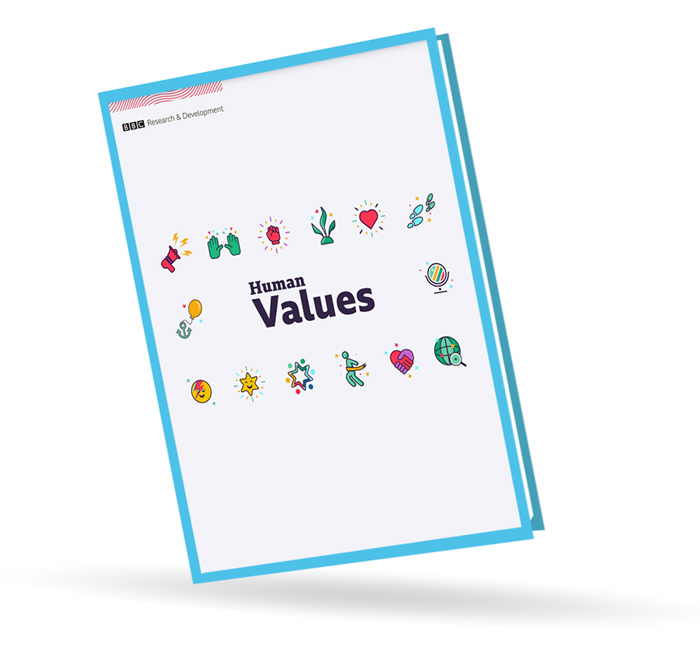 Table of contents:
01.Human Values and Psychological Drivers

02.Meet the 14 Values
03. Key life stages
04. Human Values Toolkit
05. Appendix
A. Behaviours and innate needs
B. Behaviour in the digital world
C. Trends, behaviours and values
D. Value priorities
E. Values across life
F. Values research

Download Human Values Booklet
This 76 page report details the background, processes, research findings and methods which support the human values framework.